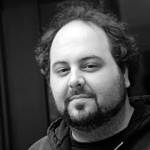 We talk to mobile developers all the time, and they often ask, "But why should we care about Facebook? We are mobile only."
There are a lot of great case studies out there about the advantages of Facebook connected users, like this one from Wooga.
Wooga got 18.5 million clicks from Facebook in a month, and they found that users who connect with Facebook are 8x more likely to spend money, and spend 50% more on average.
Great results, people who connect with Facebook are more likely to spend money. That should get you interested already.
But what about those 18.5 million clicks? Let's talk about what those are worth. If a click cost you $0.25, all those social clicks would be worth $4.6 million in free advertising.
That's the power of optimizing your social sharing.
Brace yourself for math!
You may not be in the stage where you have enough users to get that much of a response. So, let's run some numbers to get a per user value of a Facebook connected user who shares.
Our results for Spicy Horse Games showed that for every 5 Facebook connected users, you get 1 additional user.
Ok, now get your aquisition costs from this chart. How much would that new install cost you if you had to buy it?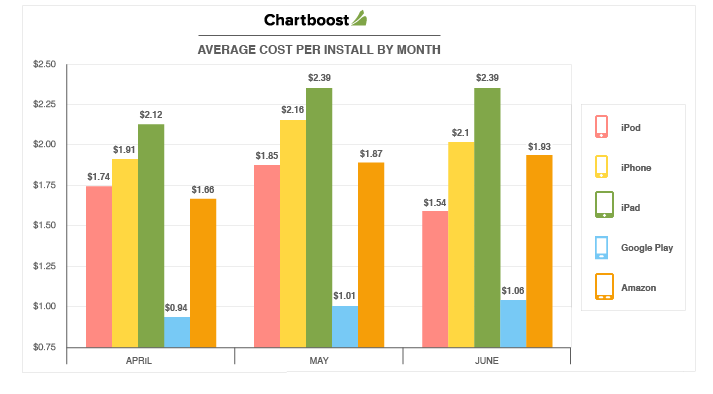 If you get 1 user for every 5 Facebook connected users, and your cost per install (CPI) is $2, then the value of a Facebook connected user is at least $0.40, because Facebook connected users bring their friends with them.
(1/5) * $2 CPI = $0.40 value from 1 sharing user.

That's average, though. Games pay and bid much more for them. If your CPI is $5, then a Facebook connected user is worth $1.25 just for the viral growth they bring.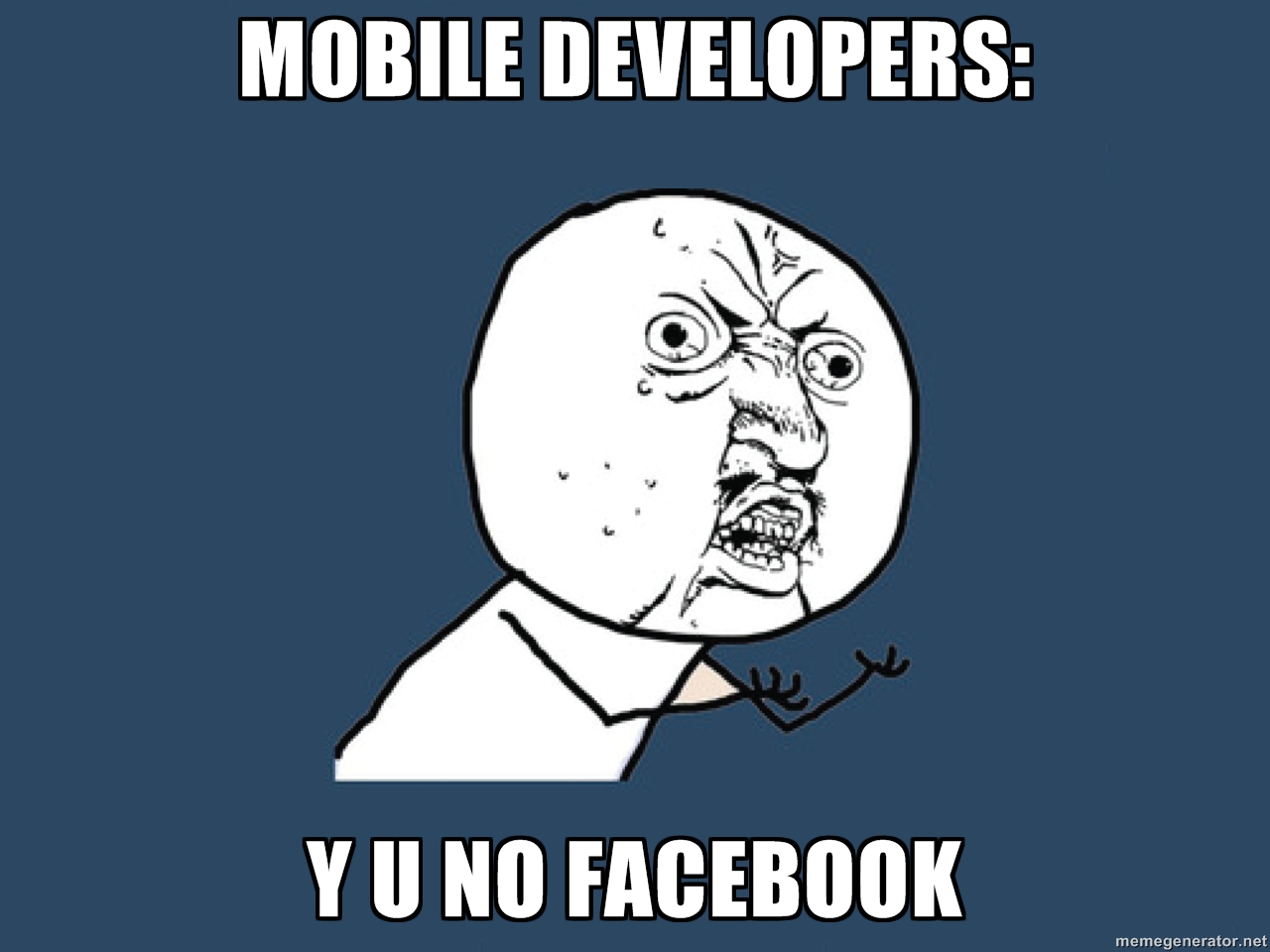 Game developers: let's talk…you jump through crazy hoops to try and get a user to spend $0.99. You A/B test, you run sales, you do tons of metrics analysis. This is all important, you need to make money.
…but why aren't you doing any of that with your Facebook integration?
You're leaving money on the table. A lot of money.
So what can Facebook get you on mobile?
It can reduce your eCPI by a lot, and then better you do, the more it saves.
It can get you millions of dollars a month in FREE FREAKING ADVERTISING.
It can earn you the praise and admiration of your peers.
So use Facebook; especially on mobile.
Put as much energy and time into optimizing your Facebook integrations as you do your monetization, because your Facebook connected users are worth money.
– Pat
P.S. When we saw the opportunity behind this, we built the tools to manage it.